SINK REFINISHING AND RESTORATION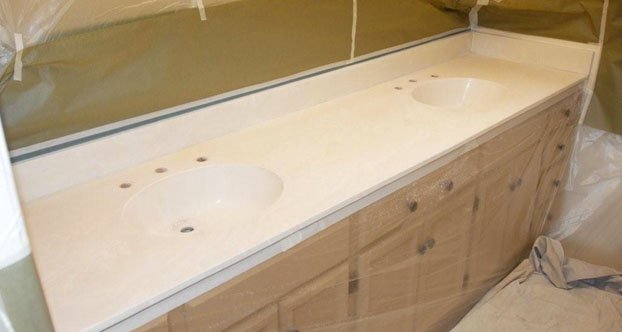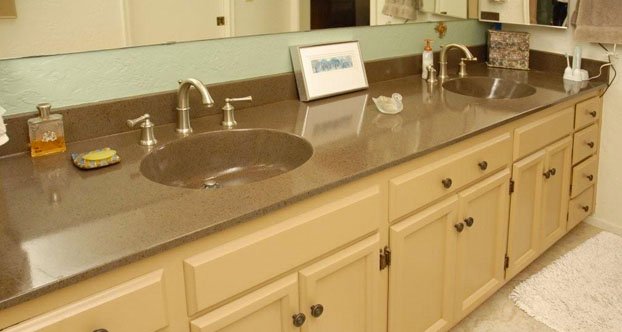 Do you have an undermount sink in a beautiful granite counter top that has become an eyesore?
Then you have surfed into the right site! Perma-Glaze offers a solution, perhaps the only solution!
"It can be very risky to remove an undermount sink–as it may crack your custom granite countertop!" Sam Chirco, Chico Granite
Save a headache as well as a bundle of money with Perma Glaze Sink Refinishing and Restoration. In just mere hours we'll Razzle and Dazzle you by magically transforming your dull, permanently stained sink into sheer beauty. We'll even make the chips and cracks disappear! Perma-Glaze works magic in kitchen and the bathroom too. Click for the pics here. You won't believe your eyes!
This may be the PERFECT TIME TO UPGRADE TO OUR DURABLE LIQUID GRANITE finish!
Seeing is believing so check out gallery of colors and textures. Your fixture's original color can easily be matched or completely changed. The only limitation is your imagination!
Your new Perma-Glaze Sink is durable and stain-resistant and is easy to care for with Simple Green or any non-abrasive cleaner/sanitizer. As sinks take the greatest abuse of all fixtures, we offer a Limited Warranty*. CONTACT US for further information and to schedule your appointment. The time and effort this quick process saves you–will make you a believer!
For an affordable and amazing sink reglazing, the Arizona Perma-Glaze center is here to help with projects in all of Maricopa County & The Phoenix Metro Area. We are happy to assist you in choosing colors, textures and finishes!