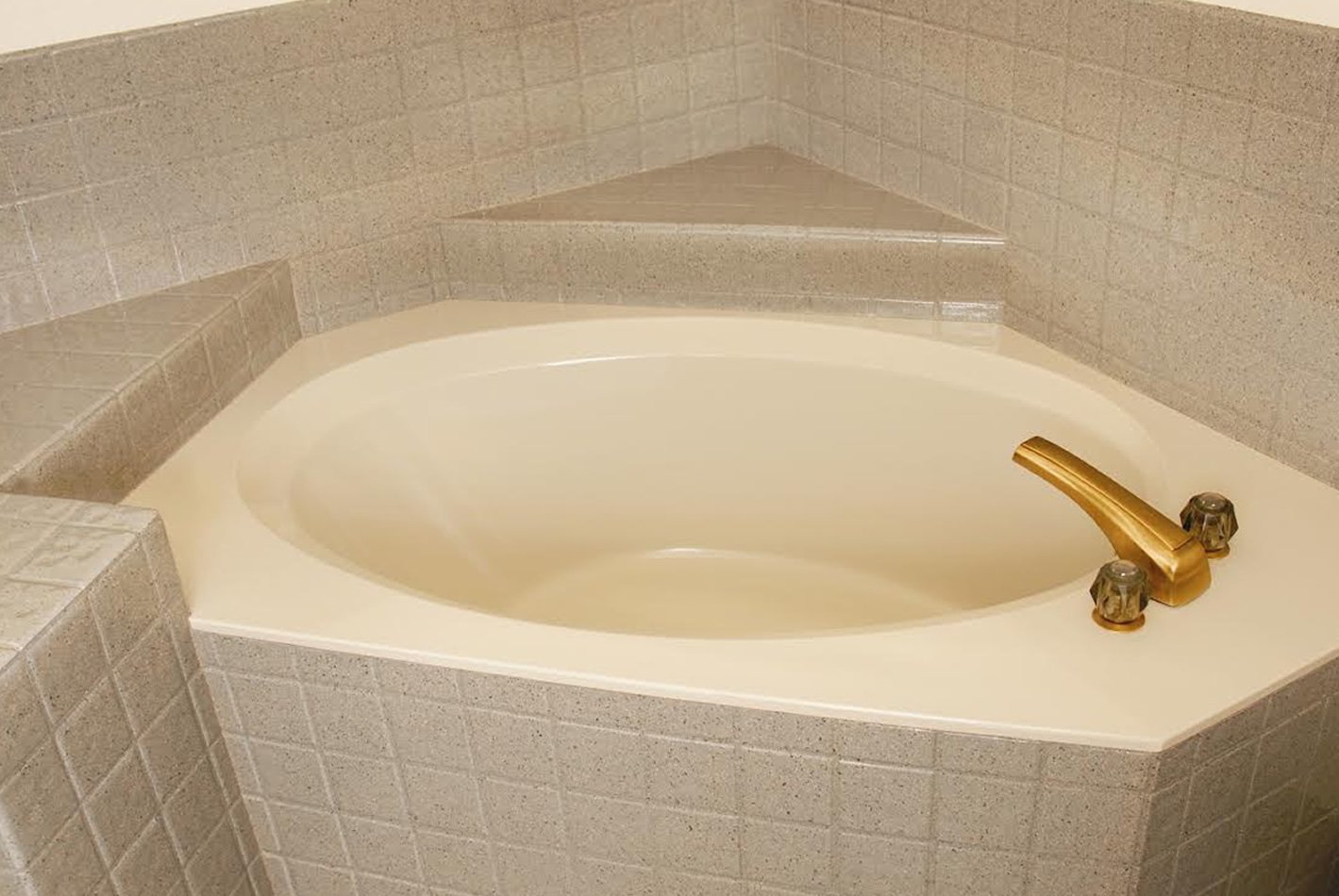 If you're considering bathtub reglazing in Maricopa County and the Phoenix Metro area, consider Perma-Glaze.
If your unsightly bathtub is chipped, discolored or simply the wrong color, Perma-Glaze will make it look brand new and hip again in a matter of hours. After several layers of our exclusive synthetic porcelain is applied, your worn bathtub, vanity top or even kitchen surfaces will be amazingly beautiful!
Bathtub Reglazing in Arizona
Replacing existing bathroom fixtures is time consuming, expensive, and typically the quality is never as good as the original! Thanks to Perma-Glaze's State-of-the-Art technology, the refinishing-restoration process can be completed in a matter of hours. Why wait weeks and weeks for expensive repairs or replacement? Perma-Glaze can reglaze a bathtub, vanities, tiles and other fixtures FAST.
So before you begin a costly renovation project, consider the possibilities. Tub removal and replacement averages between $1,500 to $3,800! With Perma-Glaze there's no need to tear out plumbing, rip up floors, or damage walls. That's become obsolete!. With a savings of up to 85% over replacement costs, it is hard to believe why anyone would try anything else. Your old bathtub will be good-as-new in 3 to 4 hours time. Don't replace it. Perma-Glaze it!
Your new Perma-Glaze finish is durable and stain-resistant.
Visit the Gallery page in our website and see our astounding before and after photos of bathrooms and kitchens that have been refinished with Perma-Glaze. You won't believe your eyes. The time and effort this quick process can save you will make you a believer.
For an affordable bathtub reglazing, The Arizona Perma-Glaze center is available to help. Contact us for redecorating tips or if you have any questions.
Sing along to our Jingle!
"Don't Replace It, Perma-Glaze It."
"If your bathtub is full of chips and you want to pitch it. If your surrounding tile belongs in a barn and not your kitchen. We know some folks that can make your countertops shine with any finish, any luster, any color, anytime. It's It's Incredible! It's Unbelievable! Don't Replace It, Perma- Glaze It! Don't toss your old tub, we can make it look like new. Reuse~Recycle it's the right thing to do! It's surface restoration with amazing depth and gloss. Safe for pets and family, at a fraction of the cost! It's exceptional! It's remarkable. You can Save with Perma-Glaze. Don't Replace It, Perma-Glaze It!"